At Bakery Mazowsze, our promise to you is simple.
We focus on quality natural ingredients with traditional recipes and production methods.
As a family-run firm, we create a wide range of bread, cakes and confectionery products. As one of the biggest Polish bakeries in the UK, the Polish community can enjoy the true taste of tradition.
We make sure that people all over the UK can enjoy our baked goods. Although based in Walsall, we currently deliver to more than 300 recipients. You can view our full list of our partners here.
---
As our speciality, we offer a range of different breads. Selections include wheat, mixed, rye and pure grains. Drawing on ancient recipes, we use traditional sourdough with grains. Classic in taste, our sourdough is also a valuable source of vitamins and minerals.
more…
---
We bake all rolls with tradition in mind using recipes from Polish origins. Our offerings include the traditional Kaiser, Knypel, Masovian, Graham and multi-grain roll. With such diversity available, there is something to suit the taste of every customer.
more…
---
The pastry is the ultimate snack for any occasion. This delicious bake is perfect for a coffee break, a work lunch or even a trip out. We offer this delicacy with cheese, apple, poppy seeds, marmalade, cream and cherry, to name a few. With a wide choice and a multitude of flavours, there is s reason for every customer to come back and try more.
more…
---
We know a good doughnut when we see one. Our products are fluffy and light and made from a delicate yeast dough. Topped with icing or chocolate, you can indulge in the rich centre filling. With six versions available, we cater for everyone.
more…
---
Always tempted by a pudding? Us too. Our dessert cakes are fluffy and creamy, often topped with fruit or jelly. With a melt-in-your-mouth taste and a delicious appearance, you will enjoy our array of fresh products. These are perfect for a snack or after a meal. Made every single day, our customers keep returning for more.
more
---
The secret to a perfect dough lies in the natural ingredients and tested recipes. We make our baked goods with a homemade taste and influence in mind. You can enjoy a selection that includes traditional cakes such as cheesecake, apple pie or poppy seed cakes. You may also like to try our sophisticated range, with mascarpone, snickers and yoghurt flavourings.
more…
---
Always on the go? Grab one of our tasty snacks. We make sure our snack range is delicious, filling and easy to prepare. Our casserole is a versatile option that can be enjoyed in a variety of ways. The base is a crunchy, fresh baguette, which can be eaten warm or cold. Flavoursome and wholesome, you can't go wrong. 
more…
---
Whatever the occasion, a cake is always a good idea. Whether it be a christening, communion, wedding or birthday, clients will always enjoy a good slice of cake. We can prepare bespoke for your order. You can choose from a wide range of flavours and decorative toppings, depending on your requirements. We can also personalise with writing or patterns.
more…
Established in 2006, we are a large company that serves businesses across England and Wales.
We draw on traditional Polish influences to inspire delicious breads, cakes and pastries.
Most of our baked goods are made by hand using classic methods and techniques.
Our products are loved by the Polish community across the UK.
We have already been trusted by more than 300 business owners to whom we deliver our products to every single day.
Thousands of customers regularly buy from our clients.
We are proud to have maintained the Salsa Quality certification since 2018, which confirms the quality of our bread and cakes.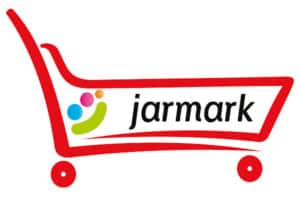 Fantastic contact, professional approach to mutual cooperation, flexibility in adapting to customer needs. Created service meets all our expectations.
The company and its products are worth recommending to everyone.
Piotr Michalik
Manager, Jarmark Network

Good quality fresh products every day.
Delicious cakes and treats. A large selection of bread and sweets.
Customer service at a high level. Nice crew, every problem is solved very quickly.
I can confidently recommend Mazowsze bakery!
Working with them is a pleasure.
Natalia
Manager, Europa Food Store
Evesham

The best bakery in the UK is definitely Mazowsze Bakery.
Always fresh delicious bread.
Cakes feels like heaven in my mouth 😀 .
Nice and professional service and the nicest sales representative.
I recommend it to everyone who doesn't know it yet.
Agnieszka
Manager
Shops and more Worcester

We highly recommend Mazowsze bakery 🥳.
Great products, always fresh 😊.
Fantastic service, very nice advisers will answer every question.
The representative Staszek is super irreplaceable 😊 .
We recommend it!
Kasia
manager of the Mansfield Mega Store
with staff and the boss ☀️.

Fantastic bakes. We have been working together for 5 years and everything is always at the best level.
Products offered by Mazowsze Bakery are always tasty and fresh. They are our best sellers, they come off store shelves very fast.
Bread and buns just like in Poland. Delicious cakes and doughnuts melts in your mouth .
Delivery always on time, communication flawless.
Wonderful care of sales representatives.
They are people full of knowledge, always ready to help, smiling, cheerful, help with sales, give the right prices and are the best!
Staszek, these words are for you because you are the right person in the right place. I'm glad that I can work with you.
I wish you many good customers 😉
Monika – manager of the Polski Sklep Smaczek in Leicester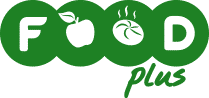 A company worth recommending, we have been trading with Piekarnia Mazowsze for several years.
We have no objections, good and tasty products, customer service on high level, nothing more to add.  
Ania and Aneta managers from Smakołyk Newcastle- under-Lyme.